Garfagnana EPIC + 40 bikers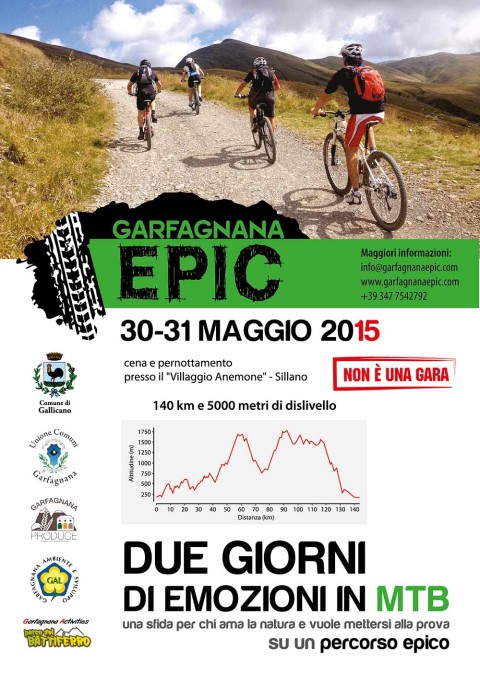 Due to popular demand reopen enrollments for a further 40 bikers with this new formula … more EPIC !!!
Stay overnight in tent, which will be made available by the participant, within the Park Oasis Lamastrone (www.lamastronegarfagnana.it), a few hundred meters from the Village Anemone.Dinner and breakfast will be served at the inn located within the natural oasis. NOTE: For those who decide to participate is important to consider that the camp is situated at an altitude of 1,200 m. above sea level and has a single shower service.
The organization will bring tents, sleeping bags and bags inside the park.
… And who knows that the formula in the new tent it will be Garfagnana EPIC 2016 !?!
PS: for those registering before April 2 in the participation fee of € 100 includes the official shirt of Garfagnana EPIC!